Introduction to Health Insurance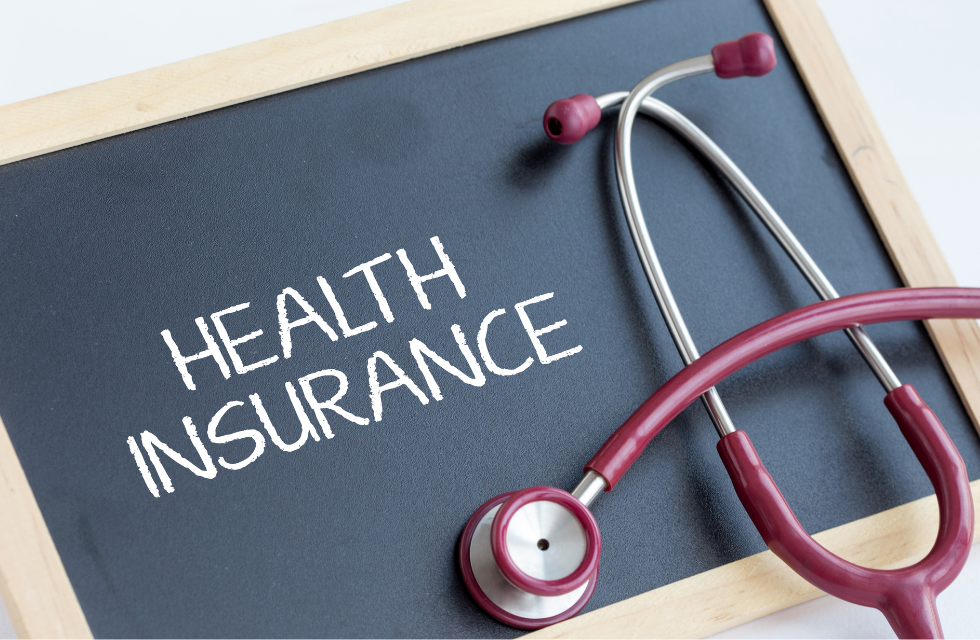 Health Insurance In today's fast-paced world, maintaining good health is essential. However, unexpected medical expenses can pose a significant financial burden. This is where health insurance comes into play. Health insurance provides individuals and families with financial protection by covering medical costs, including doctor visits, hospitalization, and prescription medications. In this article, we will explore the various aspects of health insurance and help you understand its importance in ensuring your well-being.
Types of Health Insurance Plans
Health insurance plans come in different forms to suit diverse needs. Some common types of health insurance plans include:
1. Employer-Sponsored Health Insurance
Many employers offer health insurance coverage as part of their employee benefits package. These plans are often cost-effective and provide comprehensive coverage for employees and their dependents.
2. Individual Health Insurance
Individual health insurance plans are purchased by individuals directly from insurance companies. These plans are suitable for those who are self-employed or do not have access to employer-sponsored coverage.
3. Government-Sponsored Health Insurance
Government-sponsored health insurance programs, such as Medicaid and Medicare, cater to specific groups of individuals, such as low-income individuals and seniors.
4. Health Maintenance Organization (HMO)
HMO plans require individuals to choose a primary care physician (PCP) who acts as a gatekeeper for all healthcare services. These plans typically have a network of providers that members must use to receive coverage.
5. Preferred Provider Organization (PPO)
PPO plans offer more flexibility in choosing healthcare providers. Members can receive coverage both within and outside the network, although the costs may vary.
6. High-Deductible Health Plan (HDHP) with Health Savings Account (HSA)
HDHPs have higher deductibles but lower monthly premiums. These plans are often paired with HSAs, which allow individuals to save pre-tax dollars for medical expenses.
Understanding Health Insurance Coverage
To make the most of your health insurance, it's crucial to understand the coverage it provides. Here are some key aspects to consider:
In-Network vs. Out-of-Network Providers
Health insurance plans often have a network of preferred providers. Visiting in-network providers usually results in lower out-of-pocket costs, while out-of-network providers may require higher co-pays or not be covered at all.
Deductibles, Co-pays, and Coinsurance
Deductibles are the amount individuals must pay before their insurance coverage kicks in. Co-pays are fixed amounts paid for each healthcare visit, while coinsurance is the percentage individuals pay for covered services after meeting the deductible.
Preventive Care Coverage
Many health insurance plans cover preventive services, such as vaccinations and screenings, at no cost to the policyholder. Taking advantage of these services can help identify health issues early and prevent more significant health problems.
Limits and Exclusions
It's essential to understand any limits or exclusions in your health insurance policy. These may include certain medical procedures, pre-existing conditions, or specific medications that are not covered.
Choosing the Right Health Insurance Plan
Selecting the right health insurance plan can be overwhelming. Consider the following factors to make an informed decision:
1. Coverage and Benefits
Evaluate the coverage and benefits offered by different plans. Look for plans that align with your specific healthcare needs, including prescription medications, specialist visits, and hospitalization.
2. Network of Providers
Check if your preferred healthcare providers are included in the plan's network. Having access to the doctors and specialists you trust can make a significant difference in your healthcare experience.
3. Costs and Affordability
Compare the premiums, deductibles, co-pays, and coinsurance of different plans. Ensure the plan you choose fits within your budget while providing adequate coverage.
4. Additional Services and Programs
Some health insurance plans offer additional services, such as telehealth consultations, wellness programs, or discounted gym memberships. These extras can enhance your overall healthcare experience.
5. Customer Service and Support
Consider the quality of customer service provided by the insurance company. Responsive and helpful customer support can make dealing with claims or inquiries much smoother.
Benefits of Health Insurance
Health insurance offers numerous benefits that contribute to your well-being and financial security. Some key advantages include:
Financial Protection: Health insurance provides a safety net against high medical costs, preventing unexpected expenses from derailing your finances.
Access to Quality Healthcare: With health insurance, you can seek timely medical care without worrying about affordability.
Preventive Care: Many insurance plans cover preventive services, enabling you to focus on proactive health management and disease prevention.
Peace of Mind: Knowing you have health insurance coverage gives you peace of mind, allowing you to concentrate on leading a healthy and fulfilling life.
How to File a Health Insurance Claim
When you receive medical services, it's essential to know how to file a health insurance claim. Follow these steps:
Obtain Detailed Documentation: Collect all necessary documents, including invoices, receipts, and medical reports.
Fill out Claim Forms: Complete the required claim forms accurately and provide all relevant information.
Submit the Claim: Submit the claim forms and supporting documents to your insurance company within the specified timeframe.
Follow Up: Keep track of your claim's progress and follow up with the insurance company if needed.
Common Terminology in Health Insurance
Understanding common health insurance terminology can help navigate the complexities of the system. Here are a few key terms:
Premium: The amount paid to the insurance company for coverage.
Deductible: The predetermined amount individuals must pay out of pocket before the insurance coverage begins.
Co-pay: A fixed amount individuals pay for specific services.
Coinsurance: The percentage individuals pay for covered services after meeting the deductible.
Out-of-pocket Maximum: The maximum amount individuals are responsible for paying in a given year.
Tips for Maximizing Health Insurance Coverage
To make the most of your health insurance, consider these tips:
Understand Your Policy: Read and understand the terms and conditions of your health insurance policy to utilize it effectively.
Stay In-Network: Utilize in-network providers whenever possible to avoid higher out-of-pocket costs.
Review Bills and Explanations of Benefits (EOBs): Thoroughly review medical bills and EOBs to ensure accurate billing and prevent overpayment.
Use Preventive Services: Take advantage of covered preventive services to maintain good health and catch potential issues early.
Explore Additional Benefits: Familiarize yourself with any additional benefits or discounts offered by your health insurance plan.
The Role of Health Insurance in Preventive Care
Health insurance plays a crucial role in promoting preventive care. By covering preventive services, health insurance encourages individuals to prioritize their well-being. Regular check-ups, screenings, and vaccinations can help detect health issues early and enable prompt intervention, reducing the risk of more serious health conditions. Preventive care not only benefits individuals by maintaining their health but also contributes to the overall well-being of communities.
Understanding Deductibles, Co-pays, and Coinsurance
Deductibles, co-pays, and coinsurance are important concepts to grasp when it comes to health insurance. Here's a breakdown:
Deductibles: The amount individuals must pay out of pocket before their insurance coverage kicks in.
Co-pays: Fixed amounts individuals pay for specific services, such as doctor visits or prescriptions.
Coinsurance: The percentage individuals pay for covered services after meeting the deductible. For example, if the coinsurance is 20%, the individual pays 20% of the cost, while the insurance covers the remaining 80%.
Understanding these terms helps individuals plan for healthcare expenses and navigate the financial aspects of their health insurance coverage.
Factors to Consider When Selecting a Health Insurance Provider
Choosing the right health insurance provider is crucial for ensuring comprehensive coverage. Consider the following factors when making a decision:
Network of Providers: Check if the insurance provider has a wide network of healthcare providers and if your preferred doctors are included.
Reputation and Ratings: Research the insurance company's reputation, customer service ratings, and financial stability.
Coverage Options: Evaluate the variety of health insurance plans available from the provider and select one that suits your needs.
Cost and Affordability: Compare the premiums, deductibles, and out-of-pocket costs to determine the affordability of the plans.
Customer Support: Assess the responsiveness and quality of customer support offered by the insurance provider.
The Impact of the Affordable Care Act on Health Insurance
The Affordable Care Act (ACA), also known as Obamacare, introduced significant changes to the health insurance landscape. Some key impacts of the ACA include:
Expanded Coverage: The ACA expanded access to health insurance by allowing individuals to purchase coverage through state-based marketplaces.
Preventive Services Coverage: The ACA mandated coverage for preventive services without cost-sharing, ensuring individuals have access to essential preventive care.
Protection for Pre-existing Conditions: The ACA prohibits insurance companies from denying coverage or charging higher premiums based on pre-existing conditions.
Coverage for Young Adults: The ACA allows young adults to stay on their parent's health insurance plans until the age of 26.
The ACA aimed to make health insurance more accessible and affordable, providing greater protection and options for individuals and families.
Health Insurance for Self-Employed Individuals
Self-employed individuals often need to find health insurance coverage on their own. Consider the following options:
Individual Health Insurance: Purchase an individual health insurance plan directly from insurance companies or through state-based marketplaces.
Healthcare Sharing Ministries: Join a healthcare-sharing ministry, which involves sharing medical expenses with other members who have similar beliefs.
Chamber of Commerce Plans: Some self-employed individuals may be eligible for health insurance plans offered through their local Chamber of Commerce.
Spousal Coverage: If eligible, consider obtaining health insurance through a spouse's employer-sponsored plan.
It's crucial for self-employed individuals to evaluate their healthcare needs, budget, and available options to select the most suitable health