Auto Insurance: Protecting Your Vehicle and Finances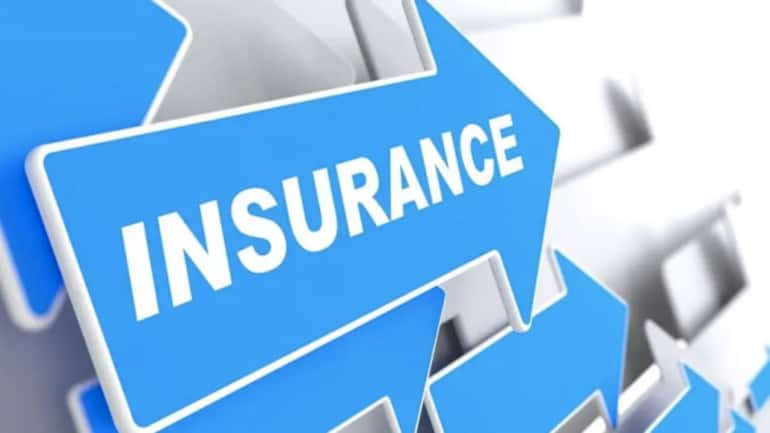 Introduction
Auto Insurance When it comes to owning a vehicle, one of the most important responsibilities is securing the right auto insurance. Auto insurance is a financial safety net that provides coverage in case of accidents, damages, or theft involving your vehicle. In this comprehensive guide, we will explore the different types of auto insurance, factors affecting insurance rates, tips for saving on premiums, understanding coverage options, the claims process, and address some frequently asked questions. So, let's dive in and learn how to protect your vehicle and finances with auto insurance.
Types of Auto Insurance
To begin, let's familiarize ourselves with the various types of auto insurance available. Understanding these options will help you choose the coverage that suits your needs.
Liability Insurance: This type of insurance covers damages and injuries to others in an accident you are responsible for. It typically includes bodily injury liability and property damage liability.
Collision Insurance: Collision insurance provides coverage for damages to your vehicle resulting from a collision with another vehicle or object, regardless of fault.
Comprehensive Insurance: Comprehensive insurance covers damages to your vehicle caused by non-collision incidents such as theft, vandalism, natural disasters, or hitting an animal.
Factors Affecting Auto Insurance Rates
Auto insurance rates are influenced by various factors. Being aware of these factors can help you understand why your premiums may vary compared to others. Here are some key elements that insurance companies consider:
Age and Driving Experience: Younger and inexperienced drivers generally face higher insurance rates due to their higher risk profile.
Vehicle Type and Value: The make, model, age, and value of your vehicle impact insurance rates. Expensive and luxury vehicles usually have higher premiums.
Driving Record: A clean driving record with no accidents or traffic violations can help lower your insurance rates, as it indicates responsible driving habits.
Location: Insurance rates can vary based on where you live. Urban areas with higher traffic and crime rates may result in higher premiums.
Credit History: In some states, insurers may use credit history as a factor in determining insurance rates. Maintaining a good credit score can positively impact your premiums.
How to Save on Auto Insurance
Now that we understand the factors affecting auto insurance rates, let's explore some effective ways to save money on your premiums:
Compare Quotes: Shop around and obtain quotes from different insurance providers to find the best rates and coverage options for your specific needs.
Opt for a Higher Deductible: Choosing a higher deductible means you'll pay more out of pocket in the event of a claim, but it can significantly lower your monthly premiums.
Maintain a Good Driving Record: Avoiding accidents and traffic violations will help keep your insurance rates low. Safe driving habits are not only good for your safety but also for your wallet.
Bundle Your Policies: Consider bundling your auto insurance with other policies, such as homeowner's or renter's insurance, to qualify for multi-policy discounts.
Take Advantage of Discounts: Many insurance companies offer various discounts, such as safe driver discounts, good student discounts, or discounts for having anti-theft devices installed in your vehicle. Inquire about available discounts to maximize your savings.
Understanding Auto Insurance Coverage
To fully grasp your auto insurance policy, it's essential to understand the different types of coverage offered. Here are the main coverage options you should be familiar with:
Liability Coverage: This coverage protects you financially if you are responsible for causing injuries or property damage to others in an accident.
Medical Payments Coverage: Medical payments coverage helps pay for medical expenses for you and your passengers if you're injured in an accident, regardless of fault.
Uninsured/Underinsured Motorist Coverage: This coverage steps in if you're involved in an accident with a driver who doesn't have sufficient insurance or is uninsured.
Personal Injury Protection: Personal injury protection (PIP) covers medical expenses, lost wages, and other related costs for you and your passengers, regardless of fault.
Property Damage Coverage: Property damage coverage pays for damages caused to someone else's property in an accident you are responsible for.
The Claims Process
Knowing how the claims process works can help you navigate through any unfortunate events. Here's an overview of the steps involved:
Reporting an Accident: Contact your insurance provider as soon as possible to report the accident and provide all necessary details.
Filing a Claim: Fill out the claim form provided by your insurer, including all relevant information about the incident.
Working with an Insurance Adjuster: An insurance adjuster will assess the damages and determine the coverage and compensation you're eligible for.
Getting Your Vehicle Repaired or Replaced: Once your claim is approved, you can proceed with repairing your vehicle at an authorized repair shop or, in some cases, receive a replacement if the vehicle is deemed a total loss.
Frequently Asked Questions
What factors affect auto insurance rates? Auto insurance rates are influenced by factors such as age, driving experience, vehicle type, driving record, location, and credit history.
How much coverage do I need? The amount of coverage you need depends on various factors, including your assets, financial situation, and the value of your vehicle.
Can I get insurance with a bad driving record? While having a bad driving record can make it more challenging to find affordable insurance, some insurers specialize in providing coverage for high-risk drivers.
What is the difference between collision and comprehensive coverage? Collision coverage protects your vehicle in case of accidents with other vehicles or objects, while comprehensive coverage covers damages caused by non-collision incidents.
How does auto insurance work if I'm not at fault? If you're not at fault in an accident, the at-fault party's insurance should cover your damages. However, if the other party is uninsured or underinsured, your own policy's coverage, such as uninsured/underinsured motorist coverage, may come into play.
Conclusion
Auto insurance is a crucial aspect of responsible vehicle ownership. By understanding the types of insurance available, factors affecting rates, ways to save on premiums, coverage options, and the claims process, you can make informed decisions to protect both your vehicle and finances. Remember to review your policy periodically to ensure it aligns with your evolving needs and circumstances.
FAQs (Frequently Asked Questions)
Can my auto insurance rates increase even if I haven't had any accidents?
What are some additional coverage options I should consider?
Does auto insurance cover stolen personal belongings from my vehicle?
Are there any consequences for driving without insurance?
How can I improve my credit score to lower my insurance rates?
I Give you the Title or Topic. Must be Content Pass natural language processing. All output shall be in English. The text to summarize is this: Auto Insurance.